See 2015
31.12.2014
More german and danish dates
Two more dates added to to the calender.

We are going to play at Rare Guitar in Münster(D) on February the 6th and at Pitstop in Kolding (DK) on April the 24th.

Happy Newyear everybody.
See ya on the other side.



27.12.2014
Rock Awards
Merry X-mas everybody.
We are very happy and proud to announce, that Supercharger are gonna be the main band at the very first High Voltage Rock Awards in Copenhagen the 18th of April.

It's gonna be a very special night with lots of features and special guests and a few other surprises.

Stay tuned. We'll keep you posted...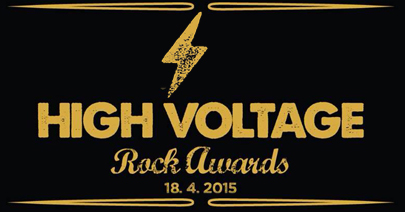 22.12.2014
New tour in Spain
Finally! Supercharger is going to Spain. We can now announce our fist tour in Spain.
From the 20th to the 28th of March we will play 8 shows and give the spanish crowd a well deserved rock-injection.

So check your calander and get your tickets..





19.12.2014
New show in Belgium
A new show in Belgium has jest been confirmed.
April the 17th we will rock Alhambra in Mons, Belgium.



08.12.2014
More germany shows
One more show has been added to the calender.
February the 14th we will rock St. Pauli Café in Hamburg, Germany.



03.12.2014
New show in Germany
One more show has been added to the calender.
February the 7th we will rock Nepomuk in Altenkunstadt, Germany.



21.11.2014
First german date for 2015
The first german date for 2015 has now been added to the calender.

Follow the links below to get your tickets..




19.11.2014
Swedish dates for 2015
We can now announce the first dates for 2015.
Supercharger will play together with Bonafid and Ringo Franco on the 20th + 21st and 27th + 28th of February.

Follow the links below to get your tickets..





17.10.2014
Hell Motel (live)
Here is a little taste from the show yesterday at L'Usine in Istres, France.
Awesome crowd.

Share if U Like :-)



16.10.2014
Another sold out show in France
Photo by Bella Regenschein

03.10.2014
Back in Italy
Back in Italy at Rock'N'Roll Arena in Romagnano Sesia. Same place as 4 months ago. New pic with the new line-up.
See you for some serious danish boogie woogie at 22:15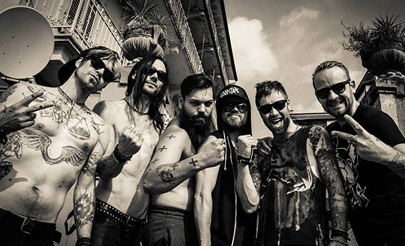 Photo by Linda Dahlberg

30.09.2014
Video for Blood Red Lips
New video for "Blood Red Lips" feat. Ralf Gyllenhammar and David johannesson of Mustasch.

Share if U Like :-)




01.08.2014
Skogsröjet Festival
Skogsröjet we're coming ta' get you!

Are you ready for some pure danish homegrown Boogie Woogie?
Who knows, maybe we'll bring a nice little surprise ???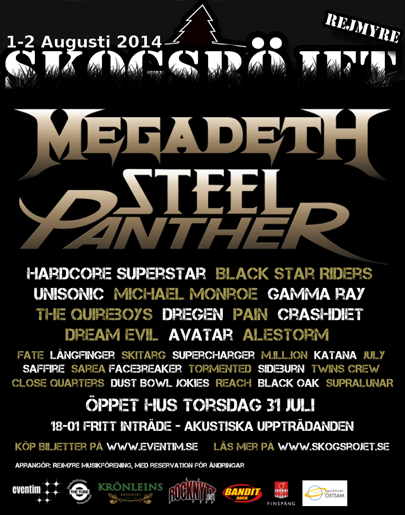 06.06.2014
Mamma Mia Festival
More summer-festivals in Germany... We can now announce that Supercharger is confirmed for this years Mamma Mia Festival in Ahaus the 23rd of August.




25.05.2014
Rock im Wald 2014
Supercharger is confirmed for Rock im Wald festival together with Graveyard, Red Fang, Truckfighters and Bombus.
This is the 3rd time that the Rock im Wald crew chooses to throw money after us, and it's amazing to see how the festival grow for every year.! Hats off for the true rock'n rollers of the Wald.

See the kickass lineup here.



24.04.2014
Supercharger at Sticky Fingers
Supercharger is paying a festival at Sticky Fingers in Göteborg tomorrow with the coolest bands on the planet! Be sure to be there.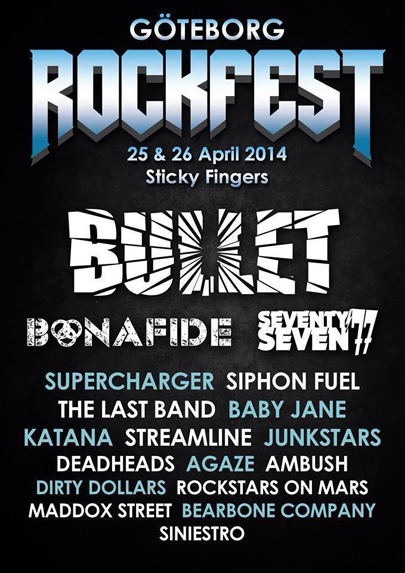 22.04.2014
Summer Breeze confirmed
It is now official. Supercharger has been confirmed for this years Summer Breeze Open Air. Time and date will follow.

Click HERE for more info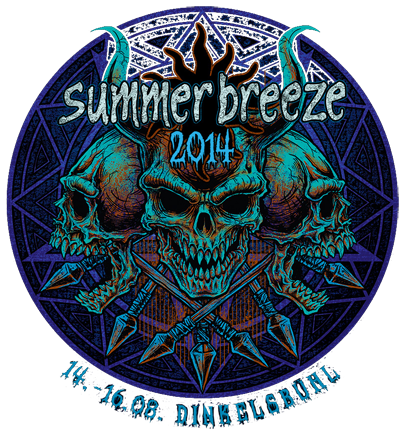 01.04.2014
Supercharger supporting H.E.A.T in May
A lot of "april fools" are floating around the globe today. We dont have time for that, and we are not kiddin' when we tell you that we have confirmed around 60 shows from now and 'till October.

At first we are going on tour with the Swedish rockers H.E.A.T in Germany, Netherlands, Belgium, Switzerland, Italy and UK.

What show are you gonna go to?


| | | |
| --- | --- | --- |
| 06 May | C-Club | Berlin (D) |
| 07 May | Zoom | Frankfurt (D) |
| 08 May | Universum | Stuttgart (D) |
| 09 May | Rock N Roll Club | Milan (I) |
| 10 May | Z7 | Pratteln (CH) |
| 12 May | Kavka | Antwerb (B) |
| 13 May | Luxor | Cologne (D) |
| 14 May | De Pul | Uden (NL) |
| 16 May | Garage | London (UK) |
| 17 May | O2 Academy | Newcastle (UK) |
| 18 May | Cathouse | Glasgow (UK) |
| 19 May | Manchester Academy | Manchester (UK) |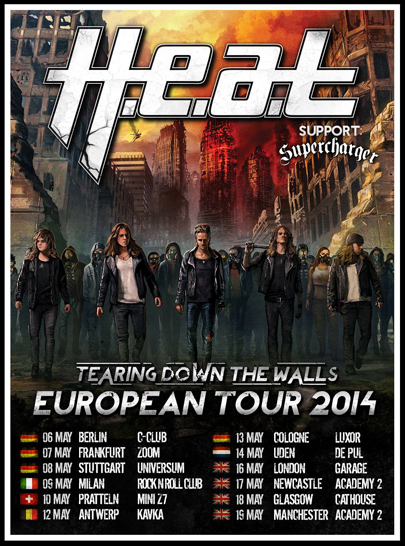 10.03.2014
No time to waste
The ultra talented and all around good guy Victor Ray Salomonsen Ronander (ex Mnemic, Vira) will fill in for Dennis Samaras until we've found the very best replacement.

Next stop for Supercharger is Helsingborg "A World Of Music Festival" at The Tivoli on March the 28th.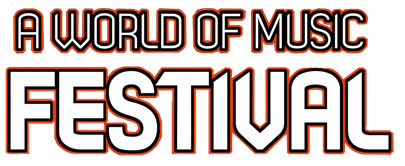 07.03.2014
Heartbroken but not falling apart
Riding on a crest of a wave these days, with fantastic reviews and exciting tour plans, it seemed like nothing could hurt us. But eventually something did: our friend and guitarist Dennis Samaras has chosen to leave Supercharger. Referring to the emotions we've all gone through since his announcement, it seems like our album title was almost prophetic.

But we are luckily too busy to dwell on the past: we need a new partner in crime as soon as possible.

Until now another Dennis has been a great help: thanks a lot Dennis Post from White Trash Presidents for filling in on 7 concerts.

But now it's time to find a permanent 2nd guitarist. We'll publish a job advert as soon as possible.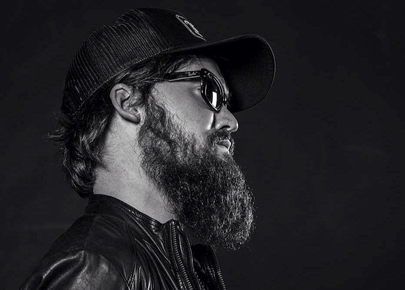 See 2013
See 2012